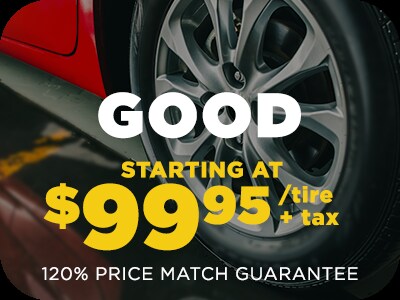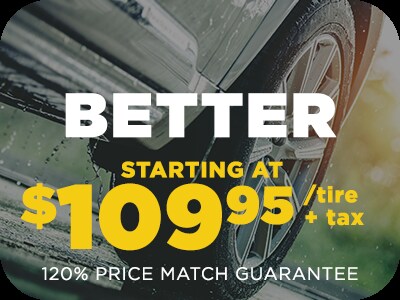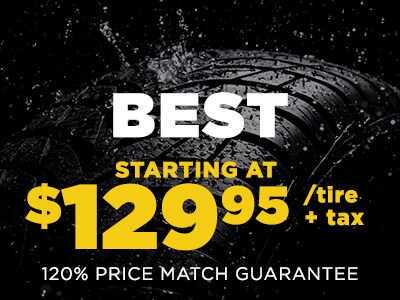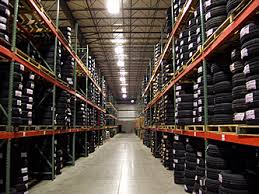 Price Match Guarantee
You can shop with confidence with our 120% Price Match Guarantee, so you'll know that you're getting the best tire prices in town. Show us a better delivered price within 30 days of your purchase and we'll pay you 120% of the difference.
Check Your Tire Tread
Anchor Subaru  suggests you check your tire tread every 3,000 miles. Here are two simple tests:

Take the Penny Test Simply insert a penny into your tire's tread groove with Lincoln's head upside down and facing you. If you can see all of Lincoln's head, it's time to replace your tires.

Check the Tread Wear Indicator Bar:Located at the bottoms of the tread grooves in several locations around the tire. When a tire is so worn that these bars become visibly flush with the adjacent tread ribs, it's time to replace the tire.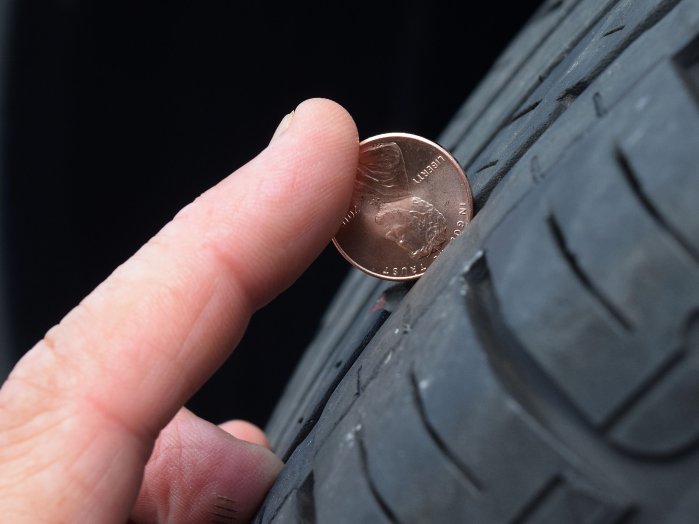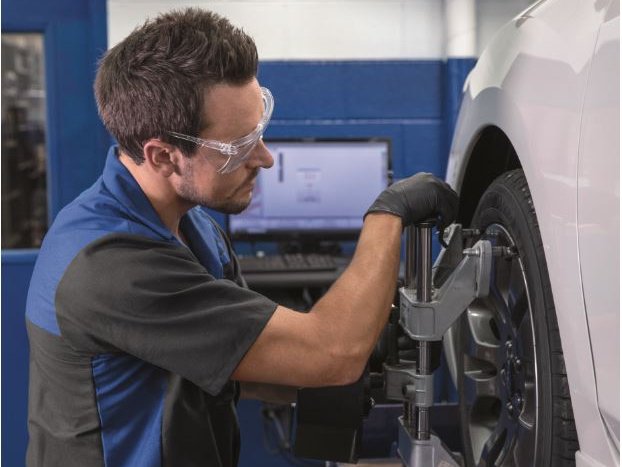 Wheel Alignment
Your vehicle is properly aligned when all of its suspension and steering components are working smoothly and when its tire and wheel assemblies are running straight and true. If you notice uneven tread wear, it could be due to a misalignment and your vehicle should be serviced by one of Anchors technicians on one of our alignment machines that can align your tires within very specific tolerances.
Anchor Subaru sells more than 2,000 tires each year of all makes and models such as: BF Goodrich, Bridgestone, Dunlop, Firestone, Goodyear, Michelin and many more. Below is all the information you will need to know about tires and the maintenance of them.
Make sure to check our service specials page regularly. We frequently offer coupons on tire services that can help you save your well-earned cash!
Tires can make or break your driving experience -- give your car the best ride and performance possible with tire service from Anchor Subaru.
Hours
Monday

7:00AM-6:00PM

Tuesday

7:00AM-6:00PM

Wednesday

7:00AM-6:00PM

Thursday

7:00AM-6:00PM

Friday

7:00AM-6:00PM

Saturday

8:00AM-5:00PM

Sunday

Closed