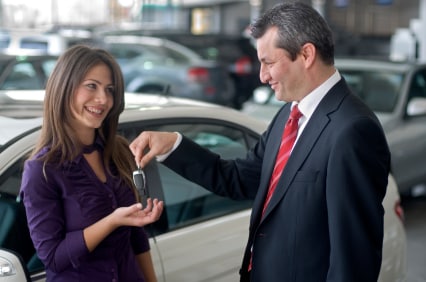 Anchor Subaru has put together the top questions that people ask when buying a used car along with the answers.  So if you are from North Attleboro or South Attleboro, Providence, Warwick or
Webster
we are a short drive away.  Anchor Subaru has the largest inventory of pre-owned vehicles and
used cars
of all makes and models so just drive in and we will help you pick the prefect car, truck, van or SUV. 
What's your lowest finance rate?
Although EXACT credit score is important in determining your rate there are other factors that are equally responsible. Some of these factors include, year and value of the vehicle, down payment amount, trade in inequity if any, are sales taxes being included in the financing, what is your debt to income ratio, length of time at your residence, length of time on your job and more. As you can see every situation is different and has to be evaluated individually. Click here to fill out a
finance application
So what is your role in helping me with financing?
We have long-standing, reliable relationships with our banks and credit unions and generally we can do better for you because of the volume discount we receive. We shop their rates to find you the most competitive package. It is convenient and fast. In fact most applications are approved within 15 minutes and in most cases you are on the road in under an hour.
Should I get a vehicle history report before I purchase a used vehicle?
We run and offer vehicle history reports for every vehicle that we have. However this is merely the first step in our evaluation. Although these reports are useful they are far from perfect. In fact they include the following wording: "Carfax does not individually research or physically inspect the vehicles in our data base. Since many accidents are never reported these events may not be reported by Carfax. A Carfax is based only on the information currently supplied to Carfax. Because our data is not a complete source of information we recommend a pre purchase inspection." Be certain that a dealership doesn't rely solely on these reports and that they have the experience, knowledge and desire to dig deeper and take you through the vehicle completely.
Should I take a used vehicle to an independent technician before buying?
Absolutely! We actually encourage it. Why? We're proud of the quality of our vehicles and we know that once your mechanic verifies our quality you will have the confidence to move ahead comfortably. Please keep your expectations reasonable. Modern vehicles are incredibly sophisticated and no technician can predict the future. The level of preparation that a dealership does is varies greatly and you must consider how detailed the preparation is when evaluating the deal. We spend an average of $1,457.00 per vehicle in preparation for offering it for sale. 
I read in a leading consumer publication that extended warranties aren't worth it. Are they?
It depends. I recently bought a microwave oven for about $300 and I declined the extended warranty for $75. Why? 25% of the selling price seemed like too large of a percentage to pay. Besides if the microwave broke I could always buy another and it wouldn't destroy my monthly or yearly budget. On a car it's different. For 3%-7% on average you can cover a $25,000 vehicle for up to 6 years and 100,000 miles. The majority of our customers purchase added coverage because it's such a great value. Replacing an engine would cost over $5000. Even something seemingly as simple as an ABS or check engine light on the dash could turn into thousands of dollars to repair. An unexpected bill for thousands would ruin most budgets! Just make sure you are dealing with a reputable company that offers exclusionary coverage. Ask us about AnchorMAX Portfolio coverage.
Are online sources like Kelley Blue Book or Edmunds.com accurate at establishing trade in values?
These sites are good to get a rough idea. We say a rough idea because if they were accurate then they should all agree but they don't. Their standards for rating condition are different and subjective. Further, none of the sites will actually buy your vehicle for the price they give you. These sites use simple math to determine set depreciation rates. The problem is not all vehicles depreciate at the same rate. Very popular vehicles with higher demand hold their value better. Even within the same vehicle and model there is variation. For instance a purple colored suv is worth less than a sharp black one. Don't believe us? Try to sell the purple truck! Determining current market value takes expertise and experience. Staying "current" is the trick. We employ a team of buyers whose sole responsibility is to stay current by attending multiple auctions all over the country, consult national dealer only sales data bases and constantly monitor the market for peaks and valleys. Vehicle values are affected by many things like gas prices, seasons and availability to name just a few. Without the proper knowledge a dealer could be short changing you. Beyond all of this is your particular cars' history and condition. As an example not all 2007 Nissan Maxima Se models with 16,000 miles are equal. Has your car been in accident? Has it had any body work or paint work? Do you have all of the service records from a certified service facility? Is your car free of smoke or pet odor? In the end you will maximize your return by using a dealership that can accurately evaluate your vehicle and apply a full understanding of the current market. At Anchor Subaru we have the knowledge, experience and desire to maximize your value.
Can you ship a vehicle to me?
Over the past 10 years we have shipped vehicles all over the United States. We work with the most reputable transportation companies to ensure you get your new vehicle unharmed and on time.
I love the way that you select, prepare, certify and warranty your vehicles but you don't have what I'm looking for in your inventory. Can you find the vehicle I'm looking for?
YES!! We will find your next vehicle using our team of buyers and our uncompromising standards. Think of it as hiring the most demanding buyer.
Do you have extra keys, key fobs and the owner's manual with all of your vehicles?
We provide everything that we have that pertains to the new vehicle. We do not have everything for every vehicle. Please ask your Sales Consultant if these items are available for the vehicle you're interested in.
Do you handle the hassle of getting my vehicle registered?
Absolutely! We handle all of the paperwork and the hassle of going to the registry and waiting in line. Remember if you're coming from out of state you DON'T have to pay RI sales tax. Sales tax is based on where you register the vehicle not where you buy it.
Helpful links:
Directions
Service Department
New car inventory
Meet our staff