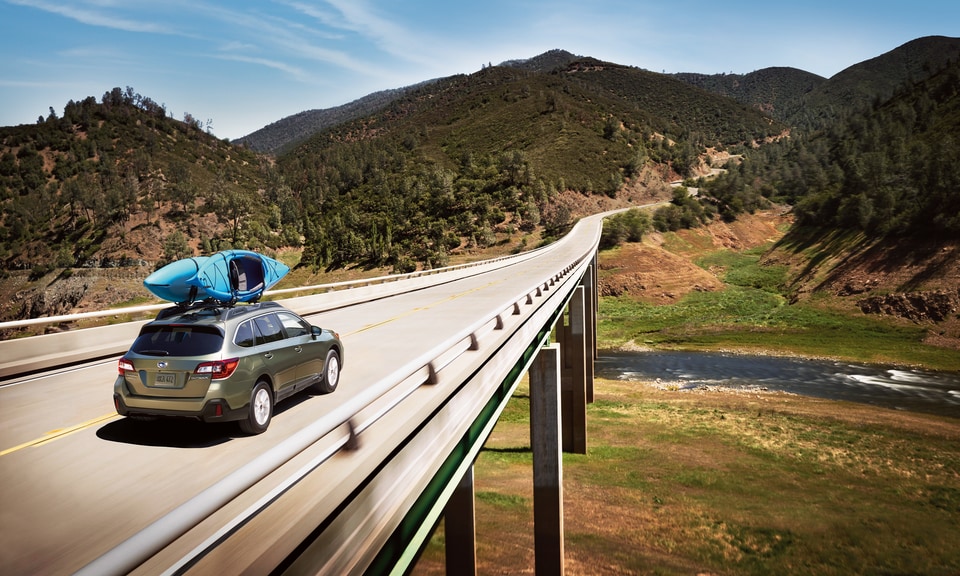 The 2018 Subaru Outback is the right choice for Providence, RI drivers. The SUV-like Outback drives like a sedan, so you'll love the maximum cargo space, with minimalist feel. Plus, with excellent fuel economy, you don't have to sacrifice your fuel savings to get the size vehicle your lifestyle demands.
Not sure if a Subaru Outback is right for you? We can help! Choosing the perfect vehicle for all of your needs in Providence can be hard, but the Outback makes the choice easy. If you're looking for a capable, well-rounded wagon for your next vehicle, the Outback is your smart choice.
No matter the weather and road conditions, Subaru's famous symmetrical all-wheel drive will help keep you safe. You'll love how the Subaru hugs the road, with responsive handling and tight steering. 8.7" of ground clearance ensures you can tackle anything.
Your next adventure-ready vehicle is the Subaru Outback. It can handle it all, while still being comfortable for daily driving. Heated front seats that are roomy and comfortable for long drives and quick trips. Passengers will enjoy the ride as well thanks to the StarLink infotainment touchscreen system, that includes Apple Car Play and Android Auto so you can seamlessly connect your smart phone and access your favorite apps right at your fingertips.
Come visit our dealership and test drive a new 2018 Outback today to see how much you'll love this well-rounded crossover. Our team of experts can help you get your new Outback easier than ever. We can help you sort out trim levels, financing and lease options and more.